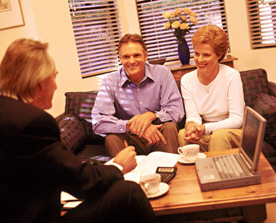 At Bernheimer Lincoln you receive insurance protection the old fashioned way - with emphasis on thoroughness, accuracy, and client satisfaction. Nothing's more important than treating people the way they want to be treated.

Since we opened in 1989, most businesses and individuals have used us to protect their home, car, place of business, and valuables. We specialize in property and casualty needs. We also help people with their health insurance, life insurance, and virtually any other need for protection.

Bernheimer is a West Hartford insurance agency that specializes in Connecticut Insurance for property/casualty, property, workers compensation, general liability insurance, professional liability insurance, automobile, inland marine, life, fire, homeowners, and umbrella insurance policies.

We evaluate a client's property and liability exposures, claims handling, loss control, and premium financing. We also consult with all our clients on their coverages, limits, and deductibles. Please contact us to get a quote and learn how we can provide you with the full range of personal and business insurance services.